Friday, 18 August 2017 | Kath Hope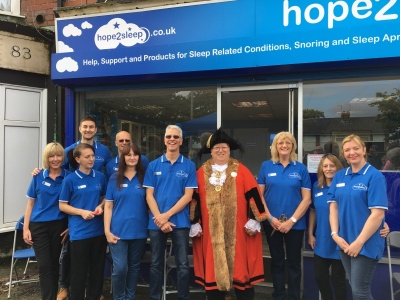 ***UPDATE*** After our Open Day and what a busy and successful day it was! Thanks to everyone who supported us.
News of our Official Open Day, celebrating our new premises, raising awareness of sleep apnoea and support for those diagnosed. Everyone is welcome to this free event.
Wednesday, 6 July 2016 | Kath Hope

July 2016 is an exciting month for us, as Hope2Sleep has received the good news that we have been granted Official Charity Status, and we're sure you'll be celebrating with us, and willing to help us continue to raise awareness of the common, yet vastly underdiagnosed condition, Sleep Apnoea and Sleep Disordered Breathing! So many people are suffering from this - yet it's one of the few medical conditions out there that doesn't warrant taking medication!