''Snorechestra'' raising both Sleep Apnoea Awareness and Funds for our Hope2Sleep Charity
1 Comment
11 June 2019 |
Kath Hope
Well, it's not often running the Hope2Sleep Charity you get opportunities to spend time in a recording studio with celebrities like Simon Webbe, talented singer and songwriter - and from the boy band 'Blue' along with producer, Aubrey Whitfield who has worked with lots of celebrities like 'Little Mix.'
Simon, as well as being a very nice person, openly admits to his own snoring and we all had great fun in the recording studio, despite knowing how important it is to highlight the seriousness that snoring can be a sign of. In fact, even snoring without it being sleep apnoea causes unrestful and unrefreshed sleep.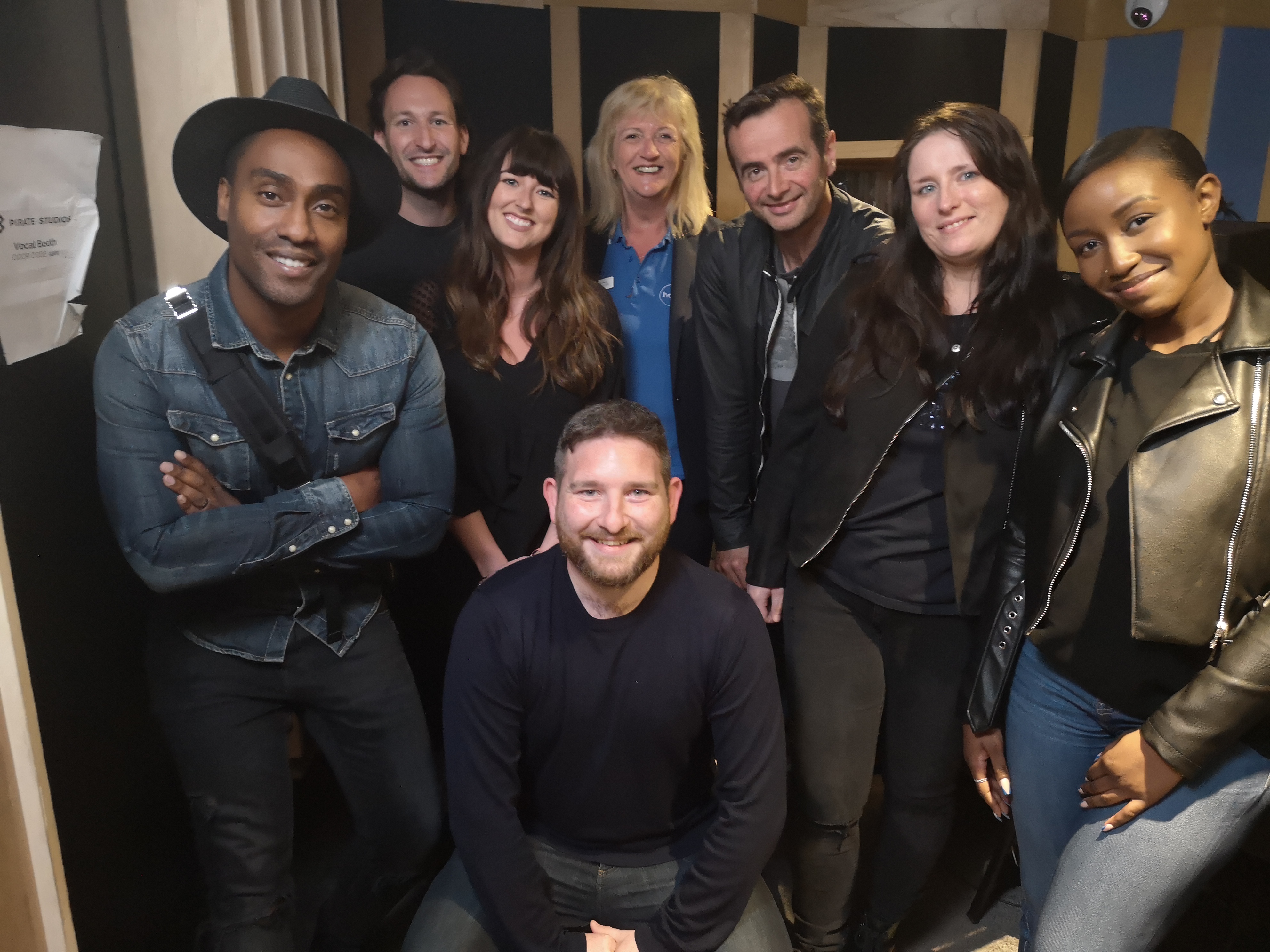 Play Ojo, the fair casino, have found a unique fun way to raise the profile of snoring and sleep apnoea, with the release of the "Snorechestra" music track - to highlight the 'unfairness' of the effect snoring can have on both the snorers themselves and their bed partners. As we all know, snoring can be a sign of something more serious like obstructive sleep apnoea which is why snoring should never be ignored - see this important information https://www.hope2sleep.co.uk/sleep-apnoea-information.html
Simon Webbe quotes:-
"I never thought in a million years one of my snores would feature on a track, but it has! There's a first for everything! In all seriousness though, it's great that we can do something so positive with an issue that can cause health issues for some people – we're here to help, and maybe even reverse snoring from keeping people up, to helping put them to sleep."
Kath Hope, Founder of this Hope2Sleep Charity quotes:-
"We couldn't believe what we were hearing when we first played the track, and how the sound of snores had been transformed into a piece of music. It could certainly relax someone and hopefully help them sleep, but more than anything, we want it to highlight the seriousness of snoring and the impact it can have on people's lives. We can't thank PlayOJO enough for the great opportunity to raise sleep apnoea awareness amongst snorers and those suffering from a loved one snoring, and for supporting our charity.
In fact, Samanthana Backway, Chairman of our Hope2Sleep Charity said:-
"Every week when we listen to the sleep studies I always say we need to make a recording. We imagine naming such an album as "Sounds of Sleep Apnoea" or "Now That's What I Call Snoring! I can't believe its actually happening....."
.....well it has happened Samantha and the "Snorechestra" track is now live and can be downloaded and bought from Play Ojo's website with all proceeds of the sales going to our Hope2Sleep Charity https://www.playojo.com/blog/snored-to-sleep/
Huge thanks to everyone involved, including the great team at Ready 10 Media - not just for raising funds for our charity, but also for the huge opportunity to raise awareness of sleep apnoea amongst snorers, which is guaranteed to save lives and enhance health!
To download the "Snorchestra" please click the chosen link:-
Kath Hope's Interview with Radio Humberside
This campaign by PlayOjo really has helped us reach many people to raise awareness. As a result of this campaign the Daily Mail have now asked printed an article by Kath Hope at the charity, and our telephone helpline has been red hot with people wanting more information, and we've directed many people to their GP's to get referred to their sleep clinics.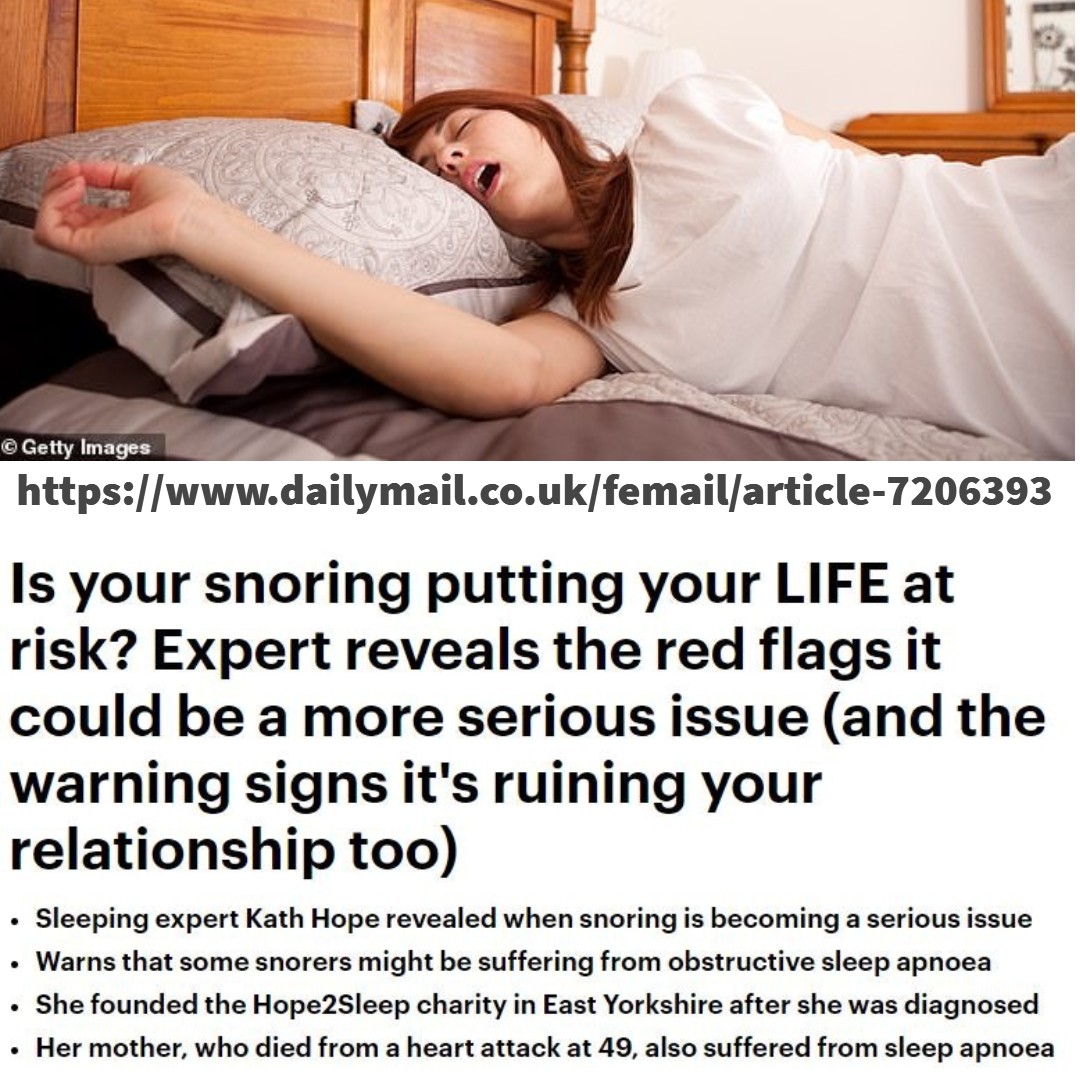 To read the full article, here's the link to it at the Daily Mail https://www.dailymail.co.uk/femail/article-7206393/Is-snoring-putting-LIFE-risk-Expert-reveals-red-flags-issue.html