17 March 2022 | Kath Hope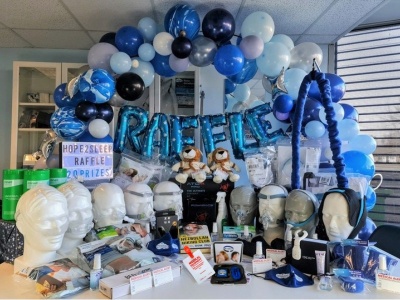 We're running a raffle for Sleep Awareness Month and have over £2,500 worth of prizes - many of which have been generously given by manufacturers of the prizes.
21 March 2021 | Kath Hope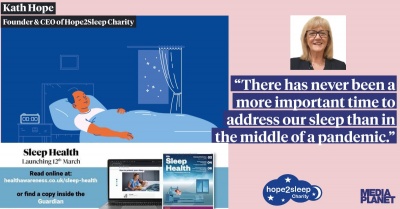 Ahead of World Sleep Day 2021, Media Planet have published a Sleep Health article with a supplement included in copies of The Guardian. We were pleased to be part of this campaign, along with other sleep experts...
22 November 2020 | Kath Hope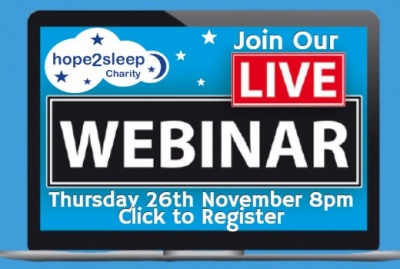 A warm welcome to our 1st Online Webinar and we do hope you can join us. You don't need any special software and after registering will be given a link to join us on Thursday, 26th November at 8pm
13 March 2020 | Kath Hope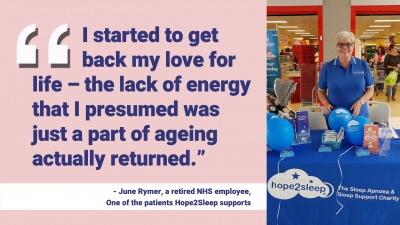 Today, 13th March 2020, is World Sleep Day, and we recently worked with Health Awareness on the 2020 Sleep Health campaign. A printed publication was enclosed within every copy of the Guardian newspaper and June Rymer, diagnosed sleep apnoea patient and dedicated volunteer of our charity, shared her own story to help raise awareness to others.....
1 January 2020 | Kath Hope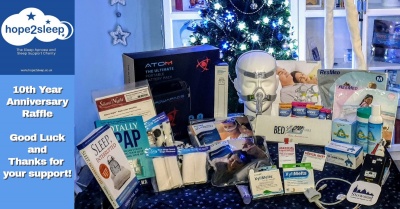 For our 10th Year Anniversary we held a Raffle in celebration, both to raise funds for our 2020 campaigns and also raise some smiles to our supporters on New Year's Day
30 November 2019 | Kath Hope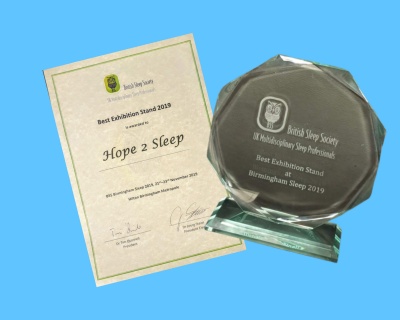 What an amazing time we had at the British Sleep Society's Conference this year in Birmingham, and to our shock we actually won 'Best Display Stand.' What an honour!
1 Comment
11 June 2019 |
Kath Hope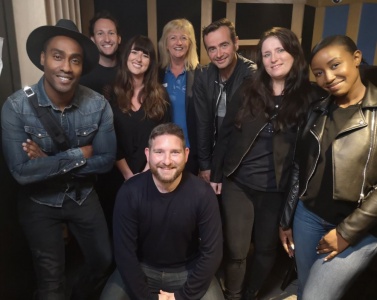 The "Snorechestra" music track is now available to download and we do thank Simon Webbe, singer and songwriter, Aubrey Whitfield, producer and Play Ojo - not forgetting the great team at Ready10 Media. This is a marvellous opportunity to raise awareness of sleep apnoea amongst snorers, as well as raise funds for our Hope2Sleep Charity from sales of the "Snorechestra" track.
14 September 2018 | Kath Hope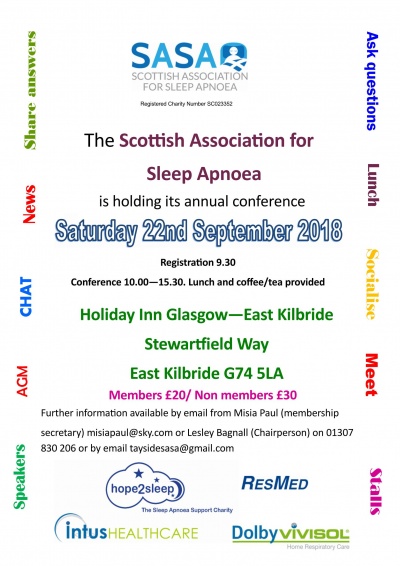 We're looking forward to our annual trip to the Scottish Association for Sleep Apnoea (SASA) in East Kilbride. The event is always a great success and we look forward to contributing to the day, and of course meeting old friends and new.
17 August 2018 | Kath Hope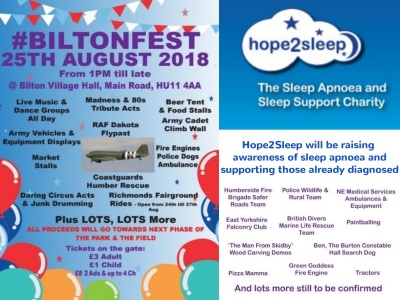 Looking forward to our next event at the #BiltonFest, raising awareness of sleep apnoea and supporting existing sufferers. There's such a great itinerary too, including live bands to chill out and listen to when our work is done.
6 August 2018 | Kath Hope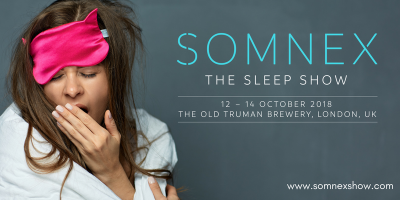 Somnex have kindly given us a 20% discount code to share for the first ever Sleep Show dedicated to sleep health. We'll be attending, along with our specialist sleep nurse and do look forward to meeting you.