4 Comments
7 August 2023 |
Kath Hope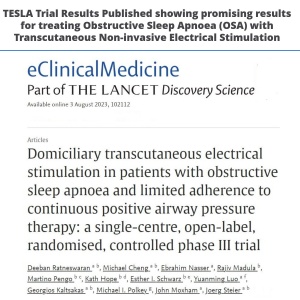 TESLA Trial Results Published showing promising results for another alternative therapy in treating Obstruction Sleep Apnoea (OSA) with Transcutaneous non-invasive Electrical Stimulation for Obstructive Sleep Apnoea Patients
17 March 2022 | Kath Hope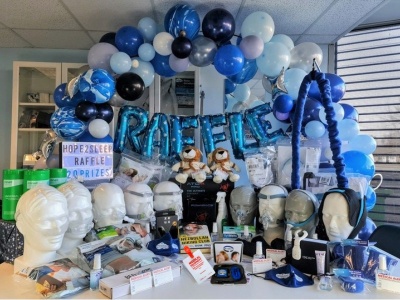 We're running a raffle for Sleep Awareness Month and have over £2,500 worth of prizes - many of which have been generously given by manufacturers of the prizes.
21 March 2021 | Kath Hope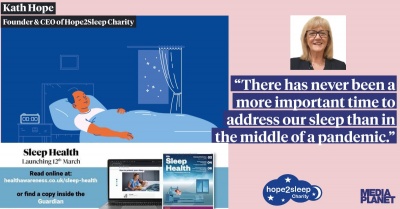 Ahead of World Sleep Day 2021, Media Planet have published a Sleep Health article with a supplement included in copies of The Guardian. We were pleased to be part of this campaign, along with other sleep experts...
22 November 2020 | Kath Hope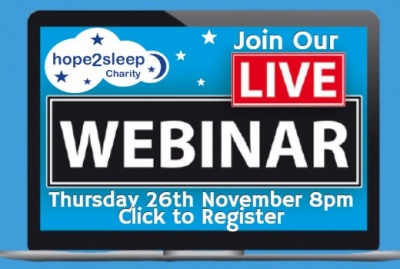 A warm welcome to our 1st Online Webinar and we do hope you can join us. You don't need any special software and after registering will be given a link to join us on Thursday, 26th November at 8pm
18 March 2020 | Kath Hope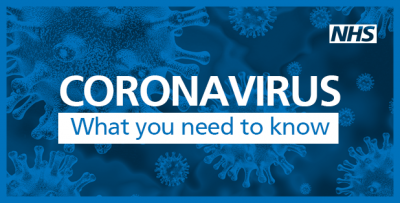 Lots of queries are coming, quite naturally, about the Coronavirus which is at the forefront of all of our minds. Sadly, there are also lots of inaccurate and at times, scare-mongering, posts invading the internet, especially on social media. Therefore, we are on a mission to ensure only correct information is given from reliable sources which will be updated as things progress......
13 March 2020 | Kath Hope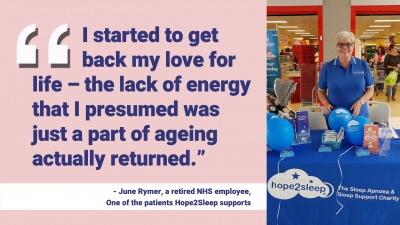 Today, 13th March 2020, is World Sleep Day, and we recently worked with Health Awareness on the 2020 Sleep Health campaign. A printed publication was enclosed within every copy of the Guardian newspaper and June Rymer, diagnosed sleep apnoea patient and dedicated volunteer of our charity, shared her own story to help raise awareness to others.....
1 January 2020 | Kath Hope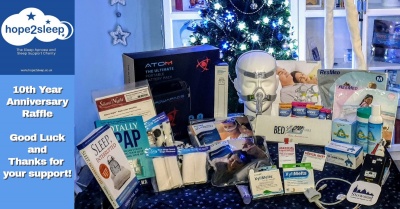 For our 10th Year Anniversary we held a Raffle in celebration, both to raise funds for our 2020 campaigns and also raise some smiles to our supporters on New Year's Day
30 November 2019 | Kath Hope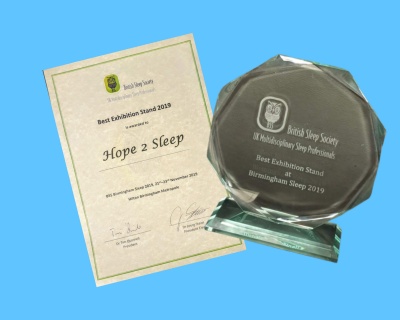 What an amazing time we had at the British Sleep Society's Conference this year in Birmingham, and to our shock we actually won 'Best Display Stand.' What an honour!
1 Comment
11 June 2019 |
Kath Hope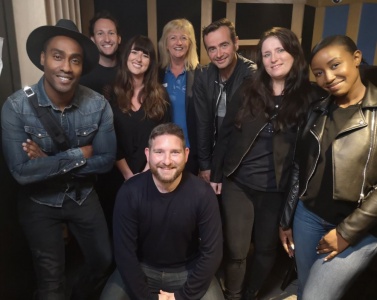 The "Snorechestra" music track is now available to download and we do thank Simon Webbe, singer and songwriter, Aubrey Whitfield, producer and Play Ojo - not forgetting the great team at Ready10 Media. This is a marvellous opportunity to raise awareness of sleep apnoea amongst snorers, as well as raise funds for our Hope2Sleep Charity from sales of the "Snorechestra" track.
2 Comments
6 December 2018 |
Kath Hope
The Lane Fox Respiratory + Sleep Disorder Unit of Guy's and St Thomas' NHS Foundation Trust are looking for adult patients for a new trial who are diagnosed with moderate to severe obstructive obstructive sleep apnoea and have been effectively treated with CPAP for at least 6 months.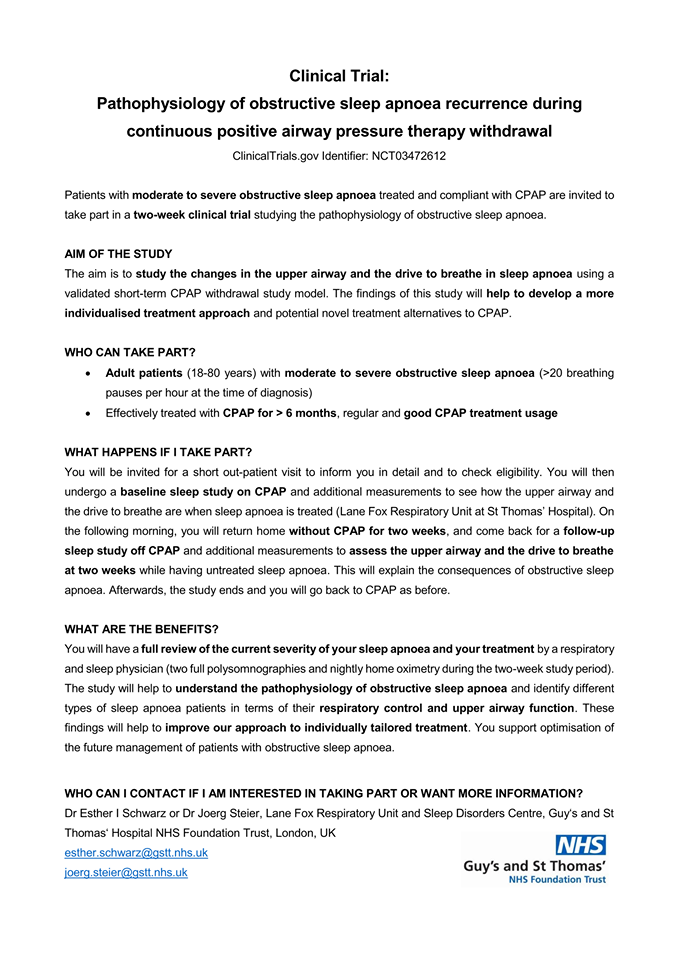 Patients interested in the trial must already use their CPAP on a regular basis for almost the whole night. The trial takes only two weeks and will involve coming off CPAP, but the major benefits for participants are that they will have a complete reassessment of the current severity of OSA (Obstructive Sleep Apnoea) and their CPAP treatment as well as have additional assessments such as lung function testing, and of course support scientific knowledge to optimise therapy of Obstructive Sleep Apnoea in the future.
If you are interested in participating please contact esther.schwarz@gstt.nhs.uk or Joerg.Steier@gstt.nhs.uk to discuss eligibility.
Read about one patient's story who has almost completed his trial by clicking here