The Hope2Sleep Charity Team

Kath Hope – Founder & CEO
Kath was diagnosed with severe sleep apnoea back when it was rare for an average sized woman to be considered to have sleep apnoea – let alone severe. It was when she got her shock diagnosis that the whole family realised her mum had too been a sufferer, but unfortunately she had already died of her first sudden heart attack at the age of 49. Kath was determined that history wasn't going to repeat itself and she wouldn't leave her own children without a mother or with a sick one due to untreated sleep apnoea, which is why she went to great lengths to ensure she used her CPAP machine all night and every night. She sourced products worldwide to get more comfortable sleep, not realising just how many other people needed added comfort too – hence the start of Hope2Sleep.
Over the years, Kath has worked with sleep clinics looking for help for their own patients with their vital therapy, she is the 'Expert Patient' at Guy's & St Thomas' Sleep Clinic, and was also on the Advisory Panel during the British Lung Foundation's 3-year Sleep Apnoea Campaign. This included a ground-breaking event with Kath being a speaker at their Parliamentary Reception in the House of Commons to bring much-needed awareness to MPs.
Kath's background is teaching, and despite the long hours involved in founding and running the charity, she still finds time and energy to teach a few piano pupils. Kath is also an incredibly proud grandma to Oliver and Belle– something her own mum was robbed of due, no doubt, to her untreated sleep apnoea.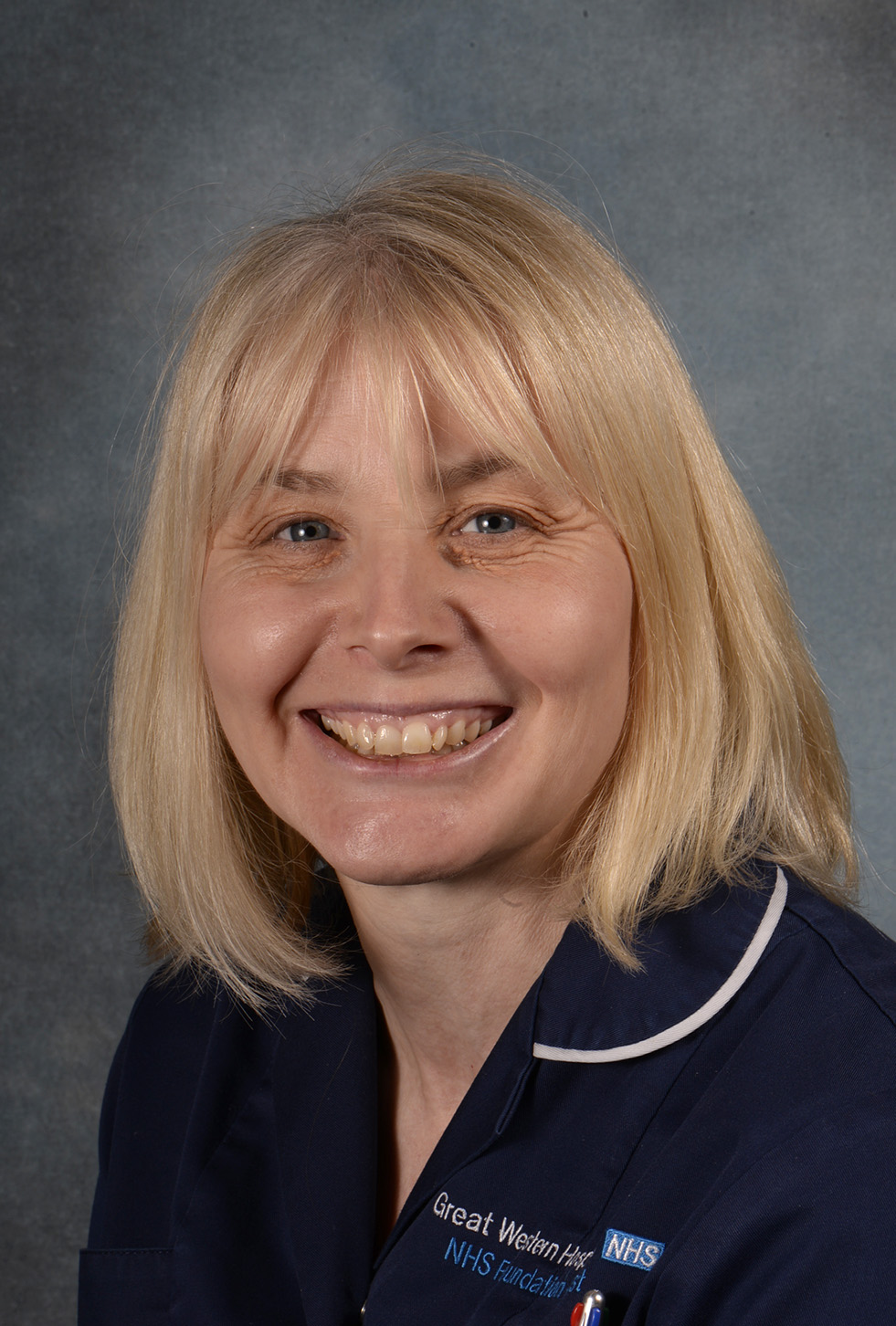 Samantha Backway, RGN, Sleep Specialist Nurse - Chairman
Samantha began her nursing training in 1987 and qualified as a Registered Nurse in 1991. She soon found her love of respiratory nursing and worked her way up the ranks to Sister.
Samantha took on the role of Sleep Specialist Nurse in 2009 at the Great Western Hospital in Swindon and at the time the sleep service was very new. It was run by a respiratory nurse who had set the service up but left shortly afterwards, and Samantha then had the huge and rewarding challenge of building up and developing the sleep service to what it is today – a very busy department currently looking after well over 4,000 patients on both CPAP and non-invasive ventilation, which is growing daily!
Sleep apnoea was in its infancy in the UK back in 2009 but Samantha's experience of looking after patients on non-invasive ventilation helped her tremendously. She attended lots of conferences, seminars and study days, met with other sleep clinicians and soon found a great love for the work she does in sleep medicine. In fact, in 2017 Samantha was nominated by her patients for the Staff Excellence Award at her hospital, which she deservedly won!
Samantha, whilst wanting to do the best for her patients, joined the Hope2Sleep Private Support Group where she met Kath Hope and they soon became very good friends, and Hope2Sleep have been supporting Samantha and her team at their annual 'Sleep Apnoea Support and Awareness Day' in Swindon for several years. Not only does Samantha give her time after work to help support Hope2Sleep's members, but Samantha goes on to say that her experience in the support group has helped her understand her own patients better, which in turn has made her a better sleep nurse.
Samantha has been an active trustee of Hope2Sleep and is now proud to have taken on the role of Chairman. She has a true passion in always striving for improved care and experiences for patients with sleep disordered breathing, and the Hope2Sleep Charity are privileged to have her leading our trustee board as we grow from strength to strength in our aim to help support as many patients and sleep clinics that we can.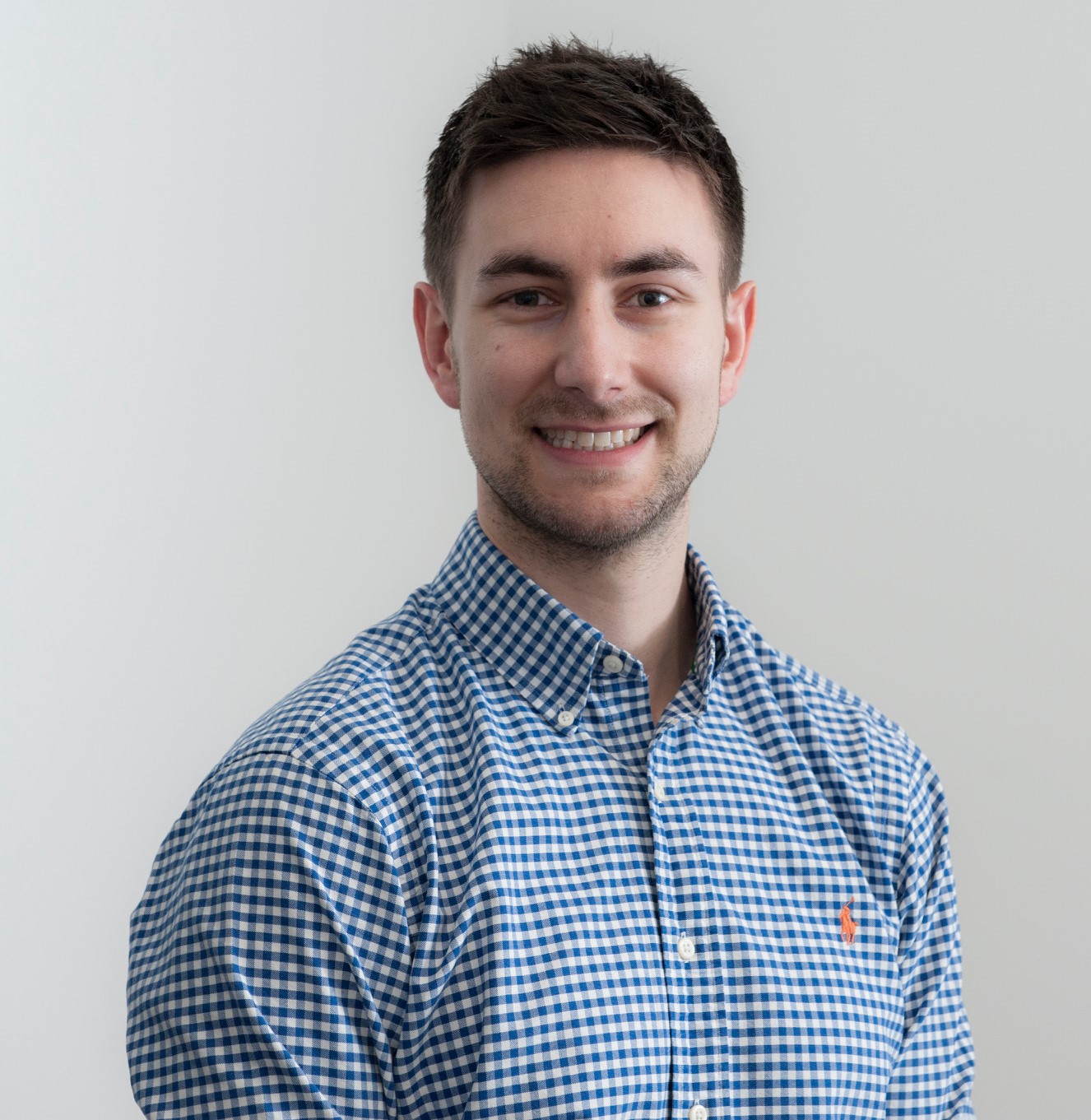 Tim Brown – Vice Chair
Tim joined the Hope2Sleep Board of Trustees in June 2017 and was voted in as Vice Chairman in January 2019 due to his valued commitment to the charity.
Tim was introduced to and formed a close professional relationship with Kath Hope in 2010 during his eight years at Philips, a global leader in sleep and respiratory care. Tim left Philips in March 2017 as Product Manager UK & Ireland for their Home Respiratory Care portfolio; however, gained UK and International experience across Philips' portfolio during his tenure – including sleep therapy, patient interface (e.g., therapy masks) and digital health, where he led the UK & Ireland launch of several products.
Tim is currently Marketing Director Surgical for an ophthalmic solution manufacturer, globally overseeing their surgical product marketing, brand, and communications.
Tim brings to Hope2Sleep over 13 years of healthcare marketing experience. In addition to general guidance and feedback on the running of the charity, Tim's support specifically includes all aspects of marketing (including branding, design and print), as well as supporting the development of corporate partnerships with industry parties.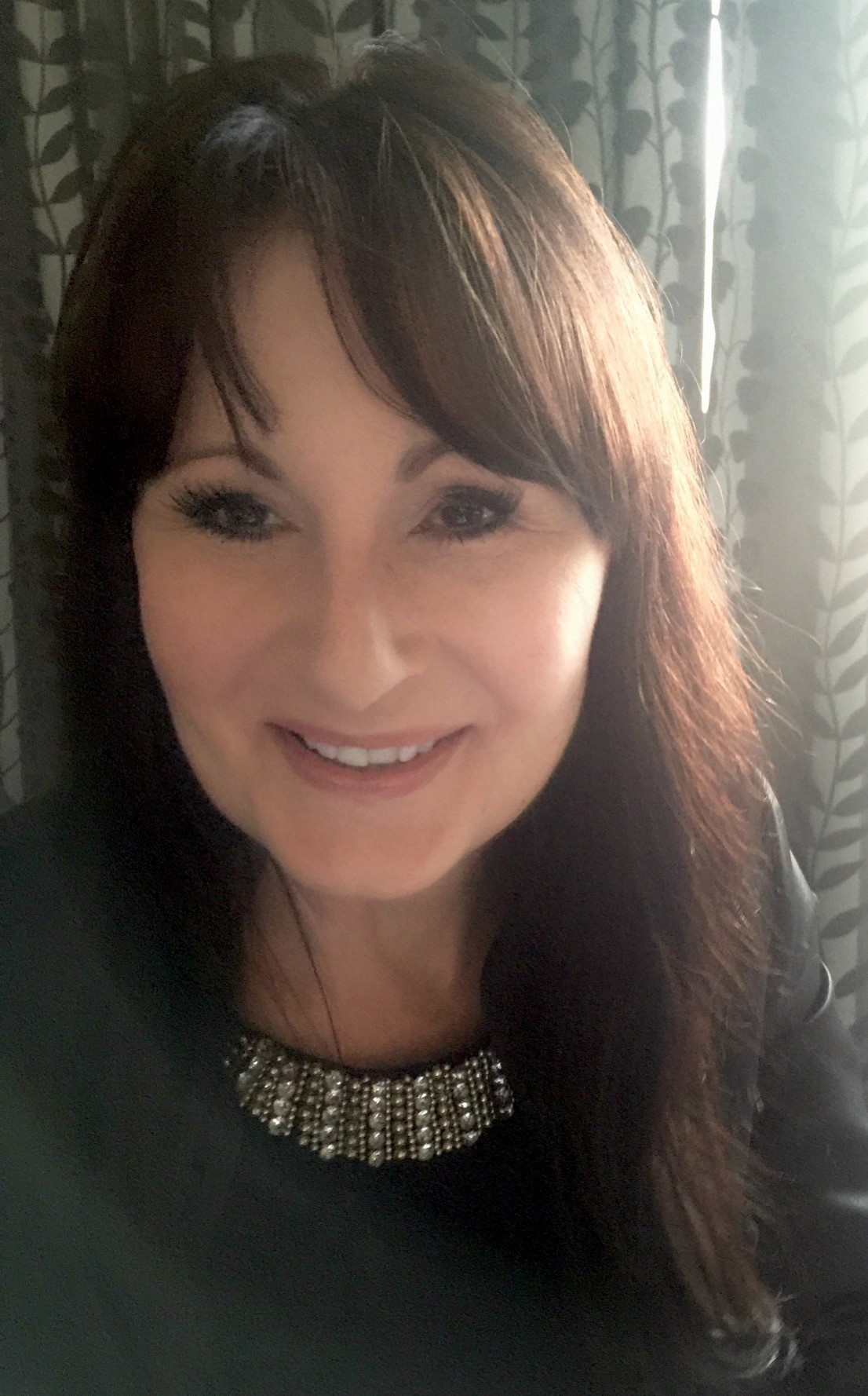 Karen Danville - Treasurer
Karen brings a wealth of expertise to our charity. She ran her husband's thriving business until he had a serious accident which ended his career and she also worked for several years at the local Citizen's Advice Bureau. Unfortunately, she too had an accident causing a serious neck injury, but this still didn't stop her giving what time she could as a Bereavement Counsellor for Cruse for 11 years, as well as nursing both her mother and sister with terminal cancer, so she has tremendous empathy with people suffering.
Karen herself had a TIA (mini stroke) and it was after realising the connection with undiagnosed sleep apnoea, she was shocked to discover she was a sufferer too. Even worse, she, along with support from Hope2Sleep, had to fight for this diagnosis and therapy. This stirred up the passion in her to join us, where she has taken on the role of treasurer, as well as tirelessly helping raise awareness and support sufferers.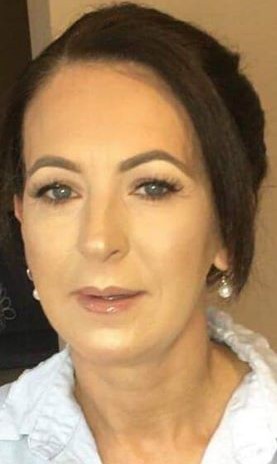 Carolanne Murphy - Trustee
Carolanne works as an Early Years Practitioner with children under 5 and is also a Healthcare Support Assistant for the NHS. She is no stranger to sleep disordered breathing issues, as 3 out of 4 of her children have sleep apnoea – as does her husband, and she herself suffers from UARS (upper airways resistance syndrome) and uses a CPAP machine. In fact her own issues were undiagnosed for many years as she assumed her constant exhaustion was due to looking after the rest of the family with all the CPAP/VPAP machines they have in their home!
Carolanne is very passionate about sleep disorders and know first-hand what it's like to fight for a diagnosis, and in fact she herself needed support from Hope2Sleep with the complications of her children's diagnoses and therapy. Fortunately, thanks to her own successful therapy she has the energy and enthusiasm to support and empathise with others, and she is a true asset to Hope2Sleep – particularly due to the broad age range in managing sleep apnoea in her family, and the fact she is both a patient and carer.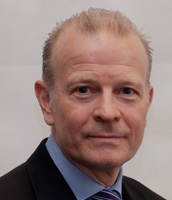 Paul Gardiner – Volunteer Accountant
Paul is our volunteer accountant who makes sure we are compliant with all our financial responsibilities, namely; VAT, Pensions and Payroll. Paul also compiles monthly management accounts for Hope2Sleep and liaises with our external accountants, Streets Chartered Accountants.
Paul is semi-retired and currently works part-time for Cottingham Technical Services Ltd as their Accounting Manager. Prior to this he spent 30 years at BP Chemicals Hull as a management accountant.
Kath Hope and Paul Gardiner, along with their respective families, have been close friends for many years.
Paul is a fellow of the Association of Chartered Certified Accountants.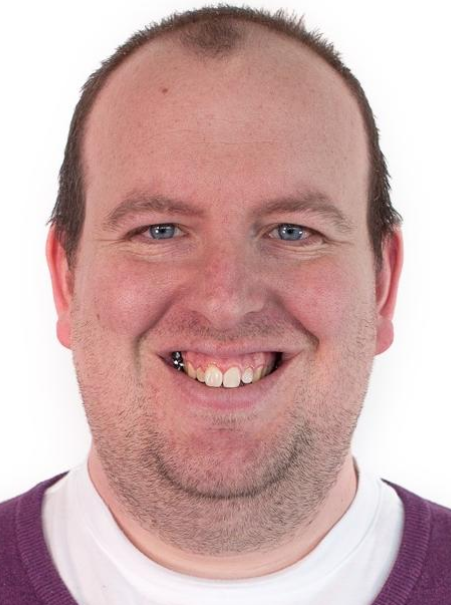 Martyn Coupland – Volunteer IT Specialist
Martyn began working with us as a volunteer in November 2018 as our IT specialist. By day he is responsible for technical leadership of internal software development, cloud governance and DevOps. He is helping with internal IT needs, security, policy and an improved website and backend sales system.
Martyn was diagnosed with severe obstructive sleep apnoea in November 2017 and offered his services to us in thanks to help the charity gave during his diagnosis process.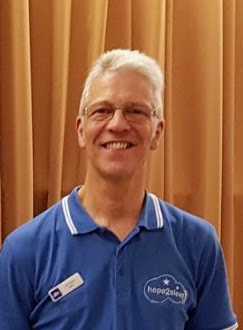 John Hope – Office Manager
John, as well as being married to Kath since 1983, has been her constant support since she first began her passion in 2009 of starting Hope2Sleep as an unofficial non-profit, after recognising there was little support for people diagnosed with sleep apnoea. Due to seeing the incredible positive change in Kath through her own diagnosis, he was more than happy to work hard himself in the background with household chores and cooking, to free Kath's time to continue her music teaching practice whilst building Hope2Sleep to the point it is today – a registered charity in huge demand!
John has had several occupations in his working life, and his last post was working on the railway, where as well as supporting Kath he also worked hard processing orders from our own bedroom in between his shifts. An opportunity arose for early retirement, and whilst he loved his job on the railway, he made the decision to retire early so that he could continue his work with the charity on a full time basis. He does admit he likes the fact that he and Kath have their home back now the charity are in their premises, and of course marrying Kath meant his name 'Hope' came in handy when choosing a name for the charity!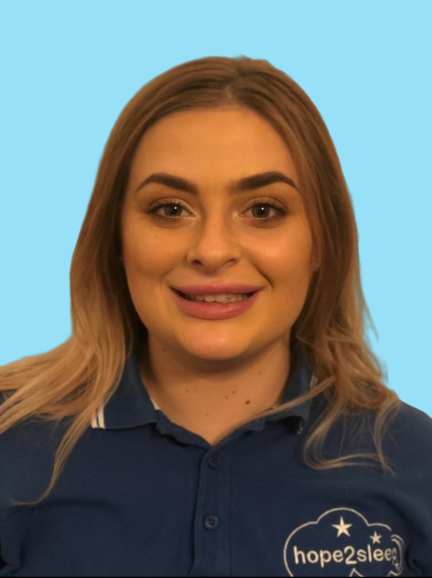 Natalie Fox – Executive Assistant to CEO and Chair
Natalie joined the Hope2Sleep Charity full time in September 2019 and is a highly valued member of staff as Executive Assistant to the CEO and Chair after volunteering for 5 years previous to her employment with us. She even helped in the days when Hope2Sleep was run from Kath and John's home and used to process orders from their spare bedroom and organising us at events. She has been proud and excited to watch Hope2Sleep grow to what it is today - so much so, that she even gave up a job she loved at the Hull University as Quality Administrator to join us (such is her own passion as well as our other volunteers and staff members).
Natalie's main roles include supporting (and organising) Kath, Samantha and the trustee board, event planning, grant bid writing, mask fitting and is often the person at the other end of the phone, and her office desk is placed in our showroom where she greets patients, suppliers, couriers and everyone who visits our charity. Natalie, like Kath, works tirelessly help both save lives through out awareness campaigns and support patients to sleep more comfortably with CPAP and NIV, and will go to any length to help patients and those suspecting a diagnosis.
Natalie's organisational skills are phenomenal and she works her magic to make sure all the events we attend or arrange run smoothly, and it was of credit to her when we won the prestigious award of 'Best Exhibitor's Stand' at the annual British Sleep Society's Conference in Birmingham.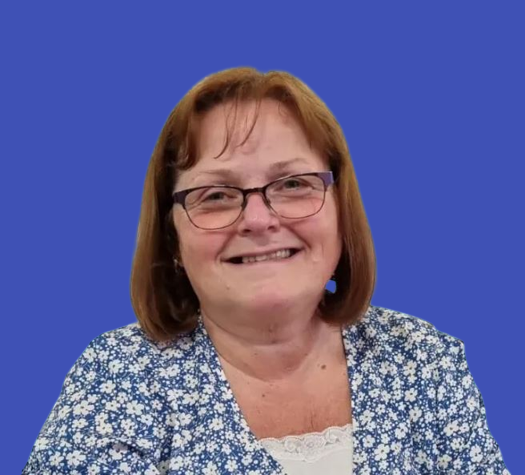 Sue Fox – Financial Officer
Sue joined the charity in July 2023 and is the newest member of our ever-growing team. She brings 45 years' worth of experience in administration and finance and is already an asset to the team. She left a job of 35 years to take on this new adventure and we're so glad she did!

Sue's day-to-day job is making sure suppliers are paid on time, ordering from our suppliers and budgeting, along with keeping our finance records balanced and up to date. She's recently even started helping with the battery rental service, which due to its phenomenal demand and success, we definitely need the extra pair of hands.
Sleep Disordered Breathing is a new world to Sue, despite the fact she's been an avid supporter of the charity for many years, but she's quickly learning and will soon be ready to help on our support line and emails. She's a member of our large private support group, and is learning so much of the issues patients face. Sue is a very caring, thoughtful and empathetic person, so we know she'll excel in the support role too, as this is a huge passion of every member of our team which we all take part in, on top of our specific roles.

Sue is a Mum of three (including Natalie who works here at the charity), and during her free time she loves to knit, crotchet and bead. Sue knits hats and blankets for the Neonatal Special Baby Unit here in Hull and during the pandemic knitted pairs of hearts for the COVID wards so that people had something from their loved ones back at home.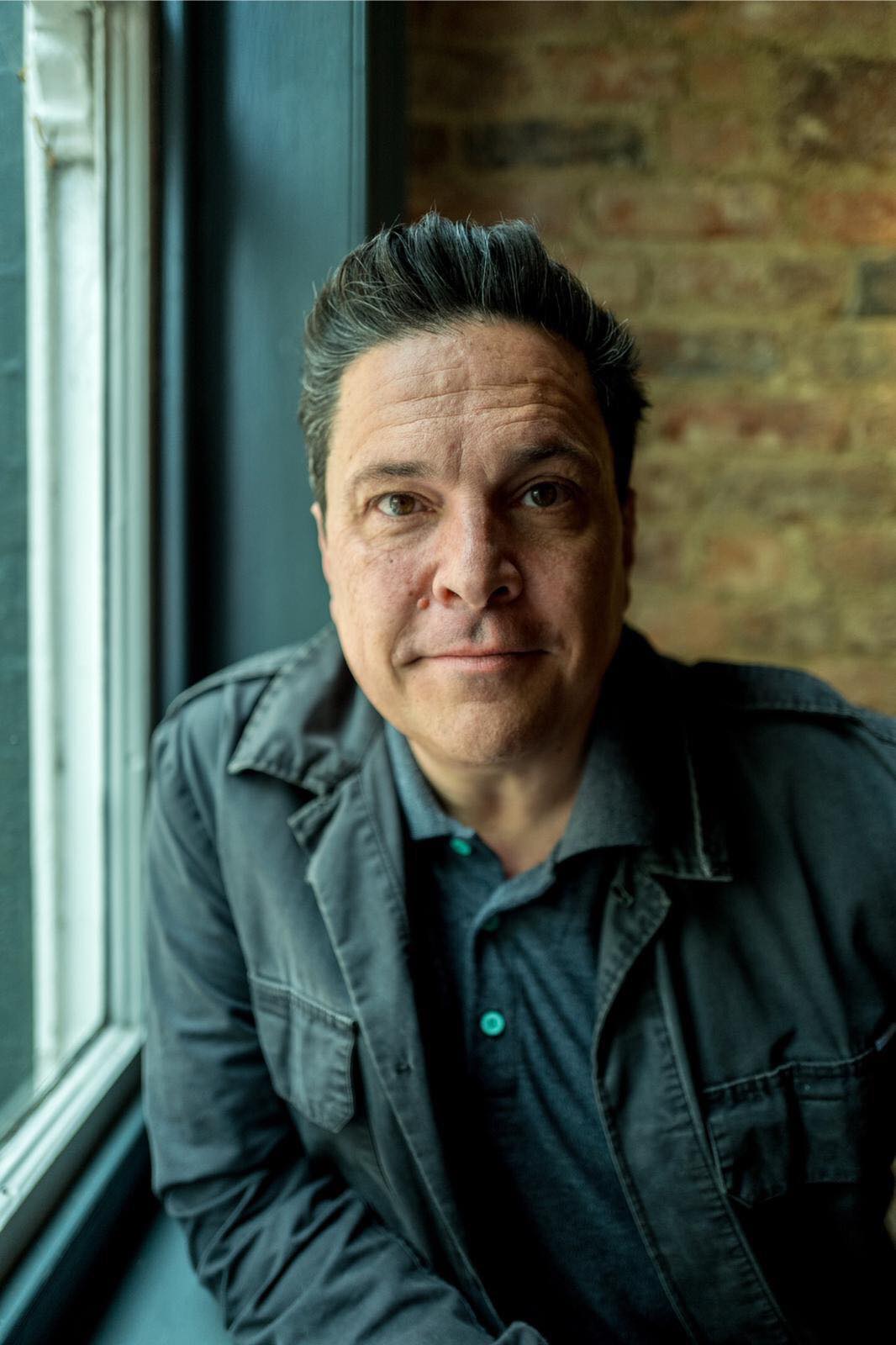 Dom Joly -Patron
We are very grateful to Dom Joly, comedian and travel writer, who himself recently got diagnosed with severe sleep apnoea, has kindly given us his time to be the patron of our charity. Dom is very committed in hlping raise awareness of sleep apnoea, as well as support the work of our charity, and you can see him in an interview on ITV's 'Loose Women' telling how shocked he was at his own diagnosis, in his efforts to help others who may be unaware they are suffering too! https://www.itv.com/loosewomen/dom-joly-opens-up-about-snoring-and-his-deadly-sleep-disorder-sleep-apnoea-could-have-killed-me
MEDICAL ADVISORS
We are very privileged to have 3 very well respected, highly qualified and passionate consultants as medical advisors of our charity, and we thank them for sparing their time in their busy lives to represent us:-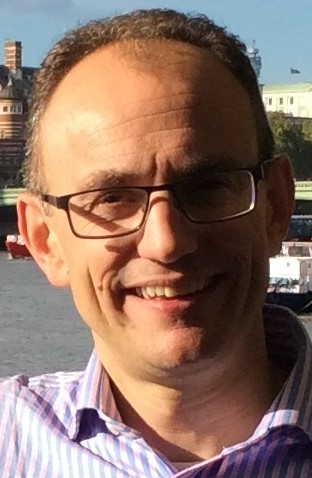 Professor Joerg Steier
Professor Joerg Steier, Professor of Respiratory and Sleep Medicine - Guy's & St Thomas' NHS Foundation Trust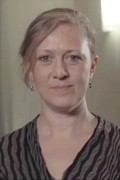 Professor Heather Elphick, Consultant in Paediatric Sleep and Respiratory Medicine - Sheffield Childrens' NHS Foundation Trust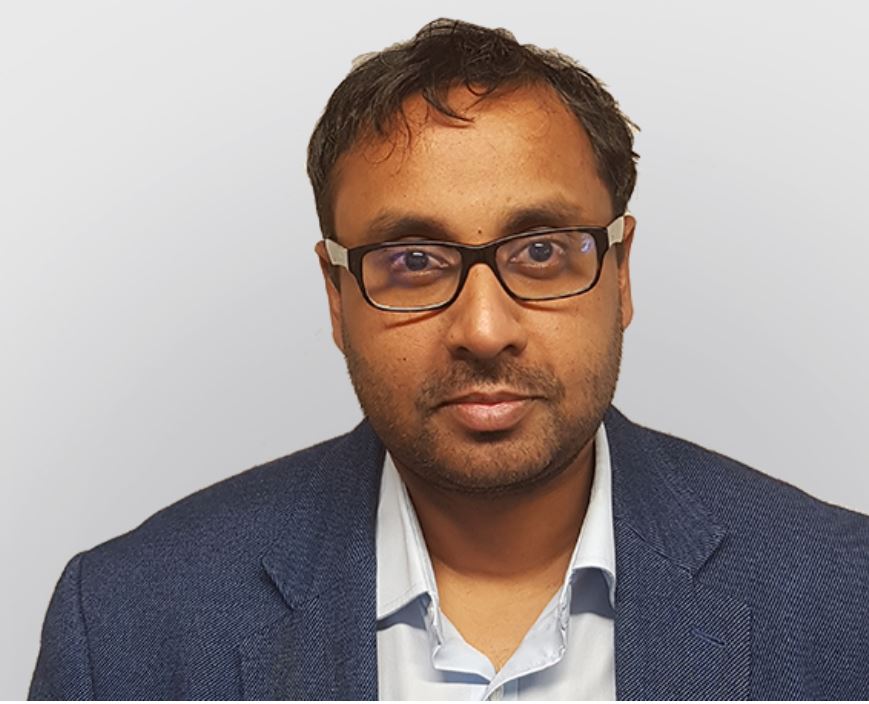 Dr Ari Manuel, Respiratory Consultant, Sleep & Ventilation Centre, University Hospital, Aintree.
Volunteers
We are also immensely grateful for all the people who join us regularly or occasionally as volunteers when time allows, as without these kind people it would be impossible to expand our work, and especially the 'behind the scenes' work and as we travel around the country at support and awareness events.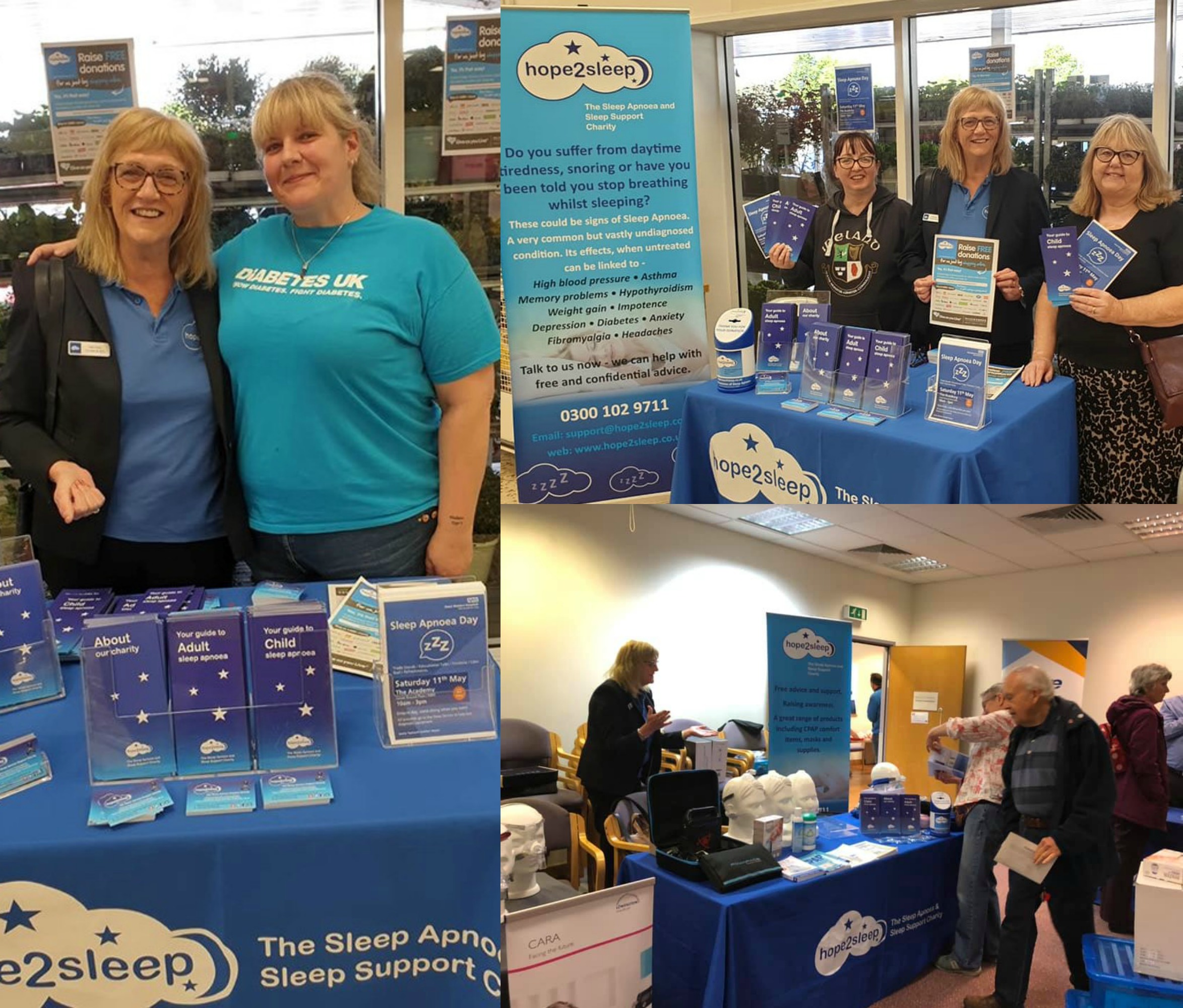 A special thanks to June Rymer who attends all our local events.